The diaper bag is a new mom's companion from the day the baby is born, a companion that must be picked carefully since you will be out and about with it for two years or even more. In this guide, you will find diaper bag options that moms in the region love, and which topped the sales charts in Saudi Arabia and the GCC.
Things to consider when picking a diaper bag
It is essential to pick a diaper bag that is big enough to hold all your baby's essentials, such as diapers, wipes, clothes, baby bottles, baby food, toys, and everything else your little one needs.
When you go out you will be holding your baby, pushing a stroller, or carrying a car seat, therefore you need a bag that is easy to carry.
A good diaper bag will be divided into pockets to allow you to place your baby's essentials in a way that would make it easy for you to find them.
You will use this bag for two years or more, so you need a high-quality product that will last.
Pick a diaper bag that has a nice design, is elegant, and suits all your different styles and looks.
Best diaper bags in the GCC
Elizabeth Quilted Diaper Bag by Storksak
It will be hard to tell that this elegant bag contains diapers and baby bottles, as it looks like any elegant women's handbag, which makes it the favorite diaper bag for moms in the region. This diaper bag is smartly divided into convenient pockets, it has comfortable handles and many add-ons that are useful when you go out with your baby.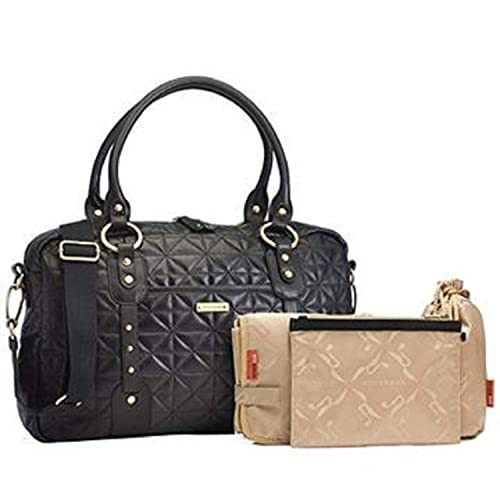 Many moms prefer a backpack, therefore this fancy bag from CHILDHOME tops the sales charts in the region. It is easy to carry and has several pockets. This modern bag is made from high-quality material to last for years.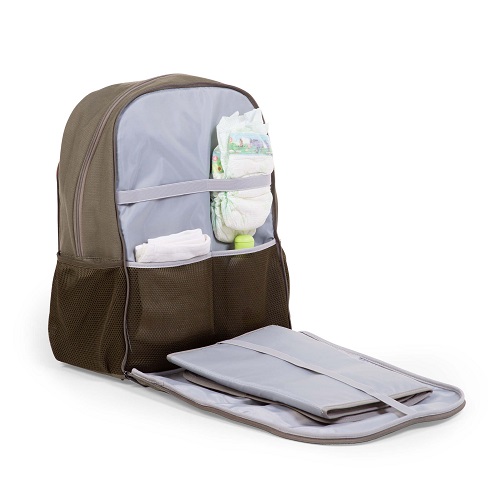 Greenwich Tote Diaper Bag from Skip Hop
If you are looking for a nice-looking diaper bag, that looks like any of your bags, this elegant and practical diaper bag is your ideal option. You can easily hang it on the baby stroller's handle, and you can place your baby's essentials in the many inside pockets. Your baby's milk bottle has an insulated pocket that keeps the milk fresh.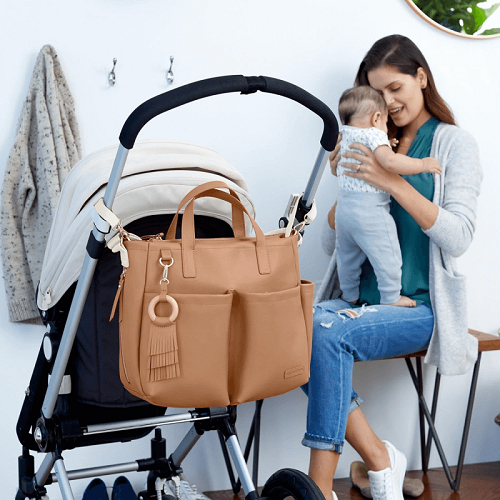 Waterproof Multifunctional Diaper Bag by Sunveno
One of the most popular diaper bags among young moms. They all love it for its modern, and pretty designs as well as for how easy it is to carry it. It will fit all your baby's essentials. To move freely you can hang it on your little one's stroller.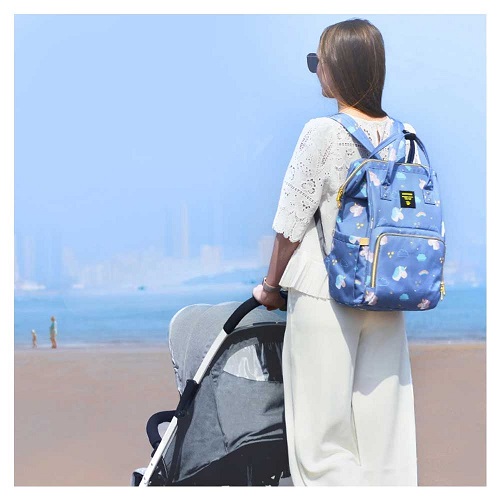 Baby Changing Organizer Bag by Chicco
We can't be speaking about baby products without mentioning the Chicco brand, one of the most popular baby product brands in the world, which moms always trust.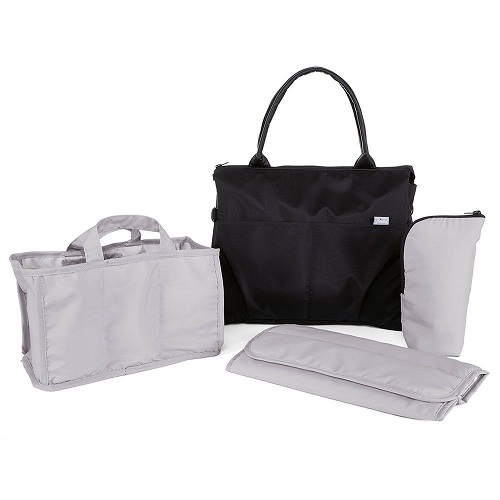 The Baby Changing Bag by Bugaboo
The international brand Bugaboo is one of the most recent baby brands to enter the GCC market. Moms love this high-quality bag, for its smart pockets, and comfortable handles that can be put on the stroller.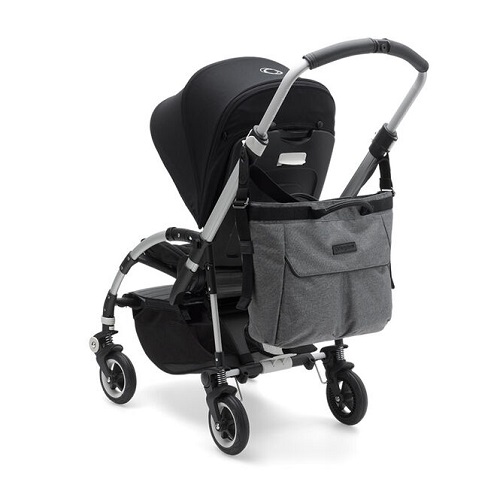 This baby diaper bag is for moms who seek luxury and convenience. This bag has a modern design and a large capacity which makes it perfect for moms of twins. It is surprisingly lightweight despite its large size making it easy to carry.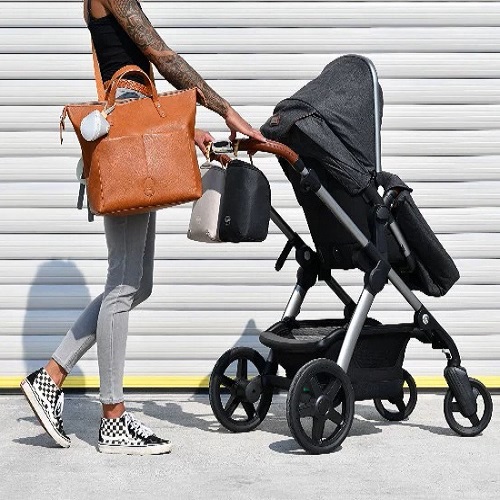 Messenger Diaper Bag by Summer Infant
A favorite bag for new young moms that light weight with summer colors making it the perfect diaper bag for your trips to the beach. This elegant bag has a large capacity, and many pockets, it is easy to carry and has an affordable price.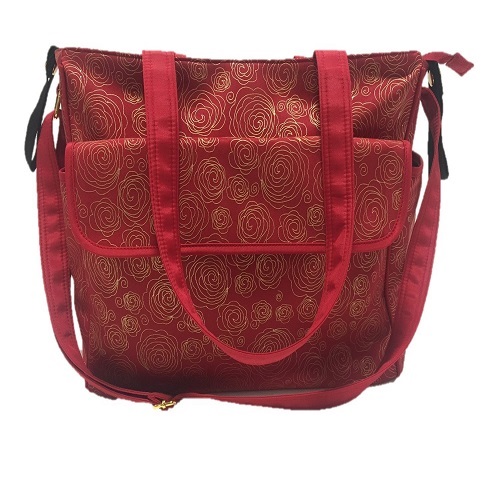 This amazing bag has as many as eleven pockets. This elegant bag has a padded handle for your comfort. Moms in the GCC love this beautiful and practical diaper bag.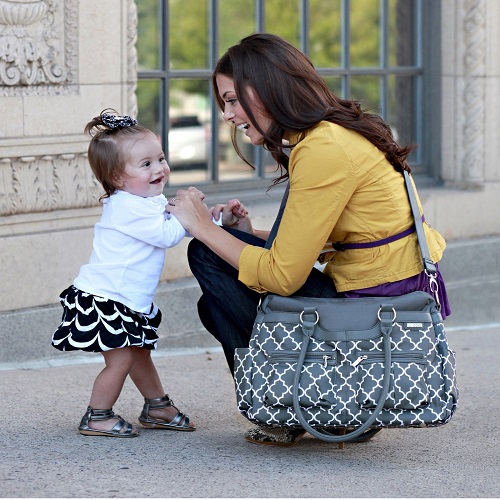 Giggles brand has gained the trust of moms in the region due to its high-quality products. This bag is made from excellent material, it comes in a sleek modern design and has many convenient pockets, making it your perfect companion during the first few years of your motherhood journey.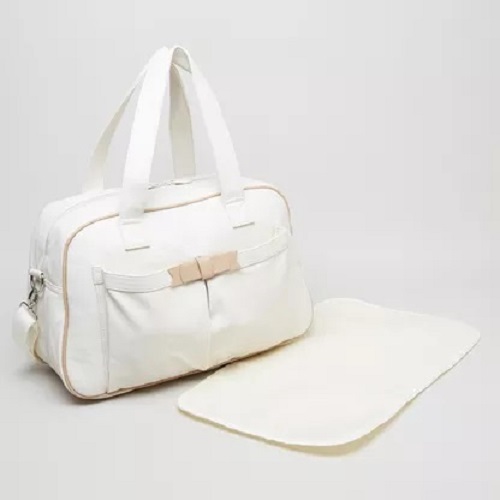 Shop the best diaper bags from

Noon

using coupon code

QPZ