For a child playing is not only a means of entertainment and fun, it is a way of exploring, learning, and enhancing skills and senses. You might think that your baby is still young for toys. Don't worry we did some research and came up with this list of toys made for babies, which you can find in Saudi Arabia and the GCC.
My First Soft Blocks by Play grow
We know your little one is still too young to build a house from blocks but trust us he will enjoy these soft blocks made to stimulate the baby's sensory skills and to provoke curiosity and discovery. Your baby will have a great time discovering the color and texture of these fun blocks.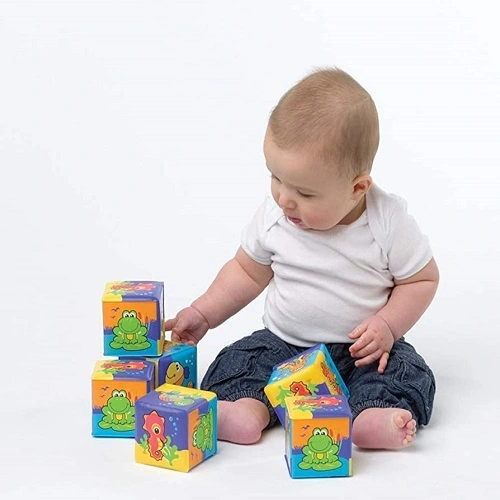 Baby Playmat Smartplay from Kinderkraft
Playmats are among the most popular baby toys, they enhance the baby's independence and encourage discovery. This amazing mat will make your child have the best time while discovering shapes, and colors while laying comfortably.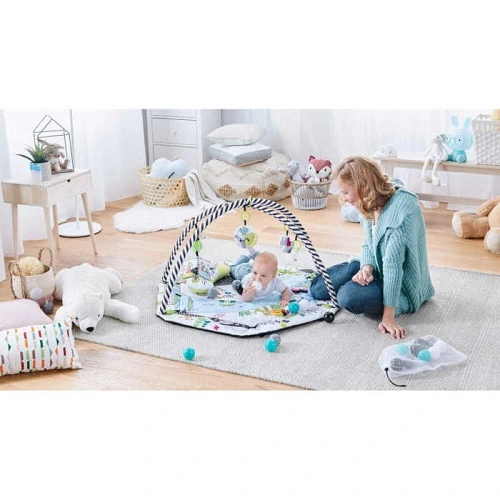 Manhattan Toy Winkel Rattle and Sensory Teether Toy by Eroex
When your baby starts teething, he or she will need teething toys to bite and chew on, to soothe teething discomfort and pain. With this teething toy made from BPA-free material, you will also get a beautiful and fun rattle. Place this teether in the fridge for an extra soothing effect.
Soothe And Glow Seahorse from Fisher-Price
Babies cry a lot this is a fact, but you can easily soothe them with this smart toy made by the experts in baby products at Fisher-Price. The soft texture of this stuffed toy, along with the smooth vibrations, and lights soothe your baby in seconds. This toy is easy to clean just remove the electrical part and wash it in the washer.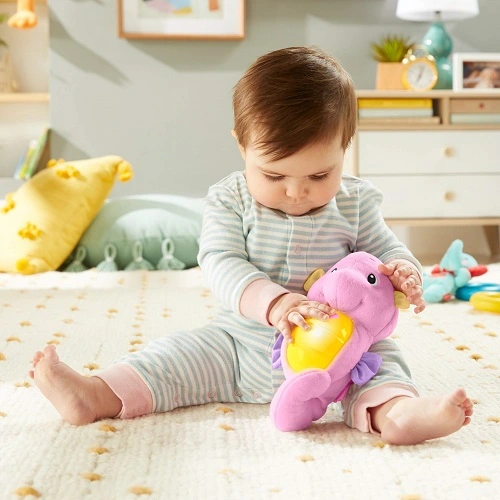 Tummy Time Floor Mirror from XiuWoo
Mirrors are among the most important baby toys, that help enhance the baby's senses and skills. This amazing toy makes tummy time more fun; your baby's sight and brain will remain engaged while developing different motor skills.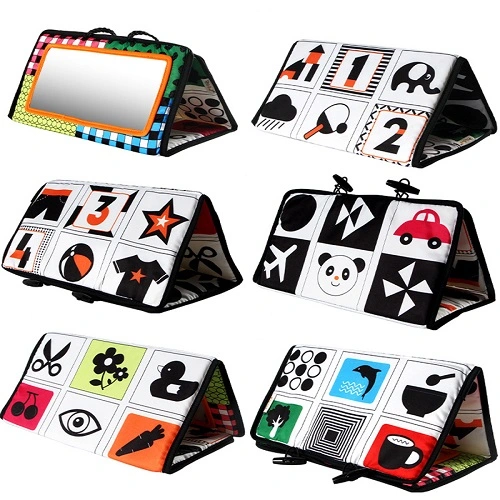 Stacking cups by the First Years
Babies adore these bright-colored fun cups. They love playing with them everywhere, especially in the bath. They get entertained during bath time trying to fill them with water and foam. These cups will entertain and educate your child all the time.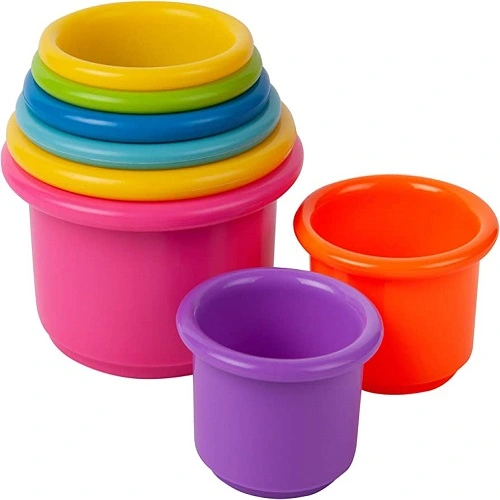 Baby's Soft Cloth Books from COOLPLAY
Who said it is too early for books? We are not talking about books to read and learn, but to play with, have fun, and learn as well. These books stimulate the baby's sensory skills, they will strengthen all of your baby's senses while enjoying books and getting used to them to become an avid reader one day.
Get these amazing toys from Noon with a great price when using code QPZ
Check out Benefits of Montessori toys for babies