Montessori is an educational approach named after its founder Maria Montessori. The philosophy of this approach is based on the belief that all learning can happen through experimentation and manipulation. It also encourages free play, to develop a baby's healthy development. In this article, I will explain the role of Montessori toys in enhancing a baby's development.
How are Montessori toys different than other toys?
They are customized towards specific skill purposes
These toys are goal-oriented.
Each Montessori toy is designed to develop a specific skill.
These toys are made of natural materials such as wood, metal, or cotton.
They are easy to hold by the child. They are designed to conform to the grasping skill of the child at this specific age.
Montessori toys are suitable to be adaptable to the baby's vision. Many Montessori toys for babies are black and white, or any other contrast of colors, to be suitable for the baby's vision.
This type of toy is simple and does not overstimulate the baby to avoid any distractions.
Baby toys based on the Montessori approach are very realistic. For example, in Montessori baby books, the images are realistic, and not symbolic illustrations.
Developmental skills that can be developed with the aid of Montessori toys
1- Fine motor skills
This skill is mainly related to hand manipulation.
The mom can help develop this skill by:
Helping the baby to hold objects with their hand, in both hands, move the object, put it inside something, and remove it as well. This can be easily stimulated and developed with the use of toys. When the mother gives her baby a rattle, for example, he will first hold it, then he will discover that by moving it, he will produce sounds.
Giving the baby two objects, one in each hand will lead the baby to have some kind of friction between them.
2- Gross motor skills
This is the skill of all movement abilities the baby can have.
Montessori encourages free play, rather than exercise. So, through the toys used to enhance fine motor skills, we can also encourage the baby to move by putting the toys further from them. One important tool in Montessori Is a mirror that has a bar, which the baby can hold to try to stand up. Montessori encourages independence, so the baby's mat must be put on the floor, to allow the baby freedom of movement and exploration in a safe environment.
How to choose the best Montessori toys for your baby
Choose the toy that is suitable for your little one's abilities, age, and skill level.
The number one rule is: Less is more. It is essential not only to pick the right toys but to also present them in the right way. Don't overcrowd your baby's space with toys, make sure they are easy to reach as well. To keep your baby interested in these toys offer him three or four, every few days, then rotate and offer new toys.
Toys per age group
3 to 6 months
Toys are easy to grab and mouth
Wooden rattle- not too large and easy to grab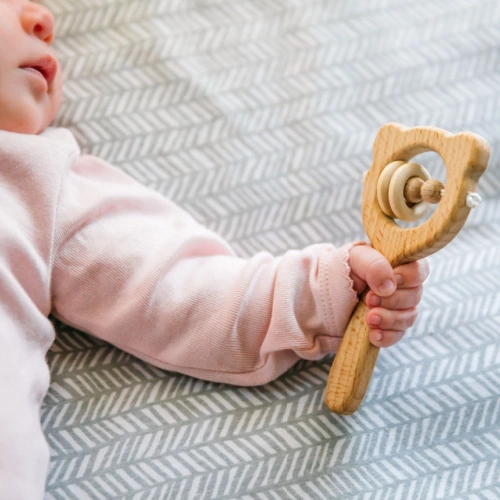 Cotton puzzle ball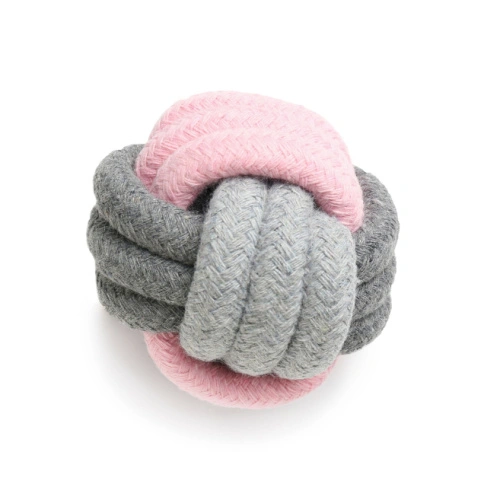 Wooden rattle with bell: shaking and making sound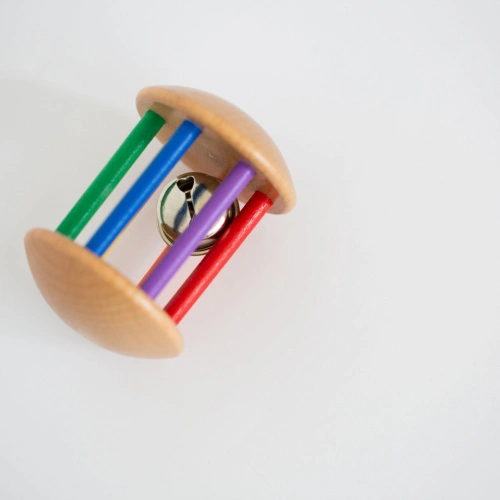 Mirror and mat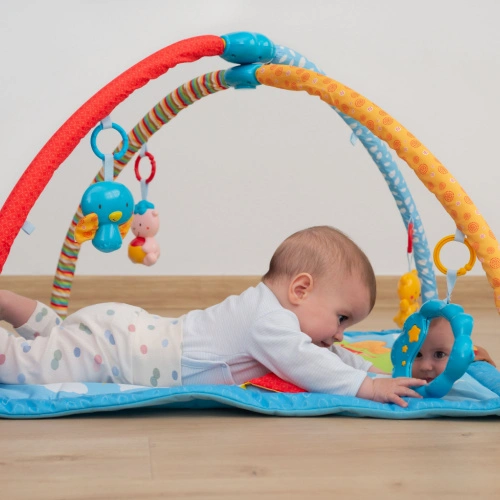 6 to 9 months
Pop-up toys: press and bounce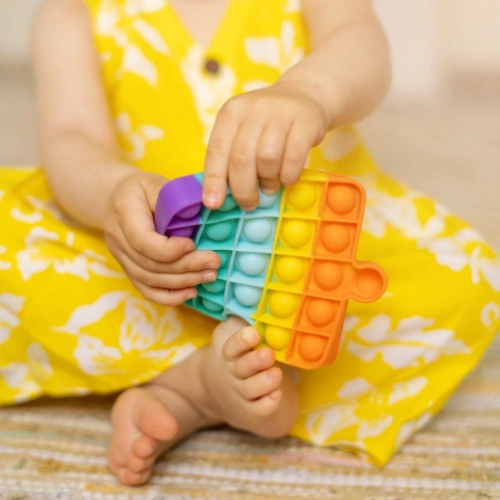 Simple shape puzzle: 1 circle, 3 sizes circle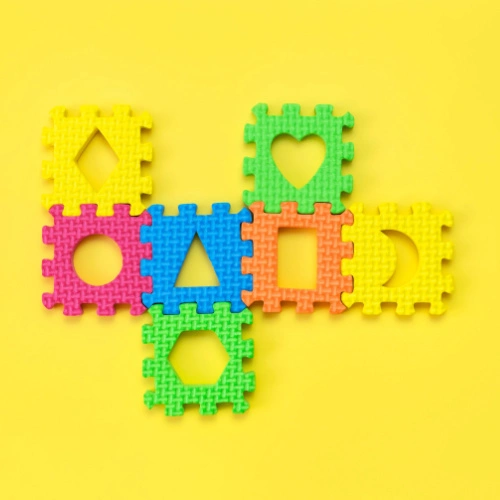 Threading activity: removing the rings from the vertical stack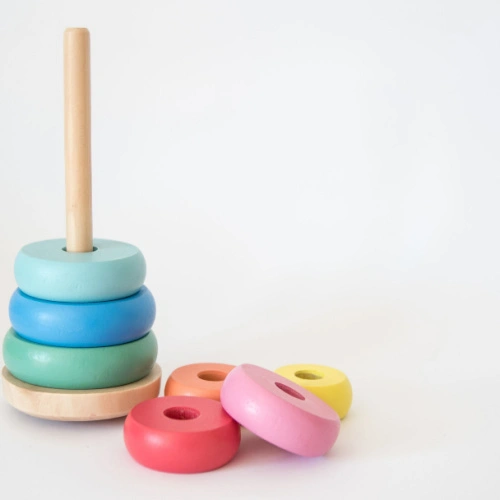 Spinning drum: babies enjoy making the drum turn
Ball posting with tray (baby to practice releasing a ball, getting it into the hole, seeing the ball come back, and learning all about object permanence.)
A basket of softballs – is great for young babies to reach for, crawl after, practice their hand-eye coordination and manipulate with their hands.
Big ball tracker: Babies can track the ball across their midline, and they'll soon be pulling up to stand to post the ball as well.
Box with bins: drawers to open and close! The way the drawer tilts forward also helps them practice wrist movement. And they make a discovery inside to engage their interest.
Basket of sensory balls: balls for sensory stimulation, for crawling after, for picking them up
9 to 12 months
5-piece puzzle with large knobs
A ball with drawer (Object permanence box with drawer). building on the skill of intentionally releasing a ball, the baby then discovers the ball upon opening.
In ball hammering, babies use the palm of their hand to push the ball through.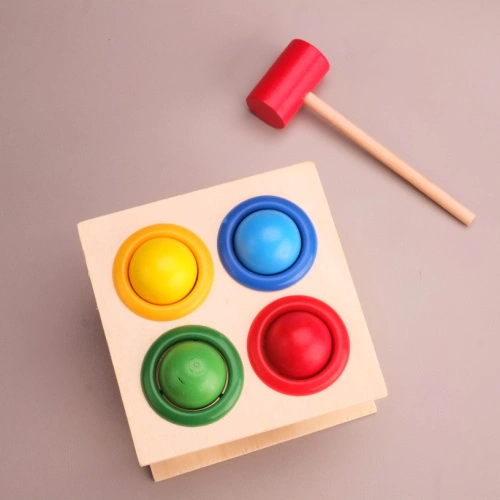 Imbucare pegbox: pulling out and putting back over and over refining their grasp and hand-eye coordination.
Cubes on a vertical stick: They can pull these off the dowel with some concentration and around 12 months to get them back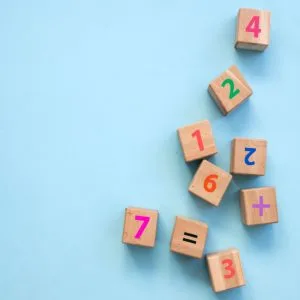 Check out Best Montessori toys for babies and toddlers