The best baby rocker in Saudi and GCC
A baby rocker is among the top essentials every new mother needs. It is usually on the baby register even before the baby's arrival. It is very beneficial item moms and babies adore it. This article will tell you more about the baby rocker's benefits, safety tips when using it, and the top three baby rockers in Saudi Arabia and the GCC.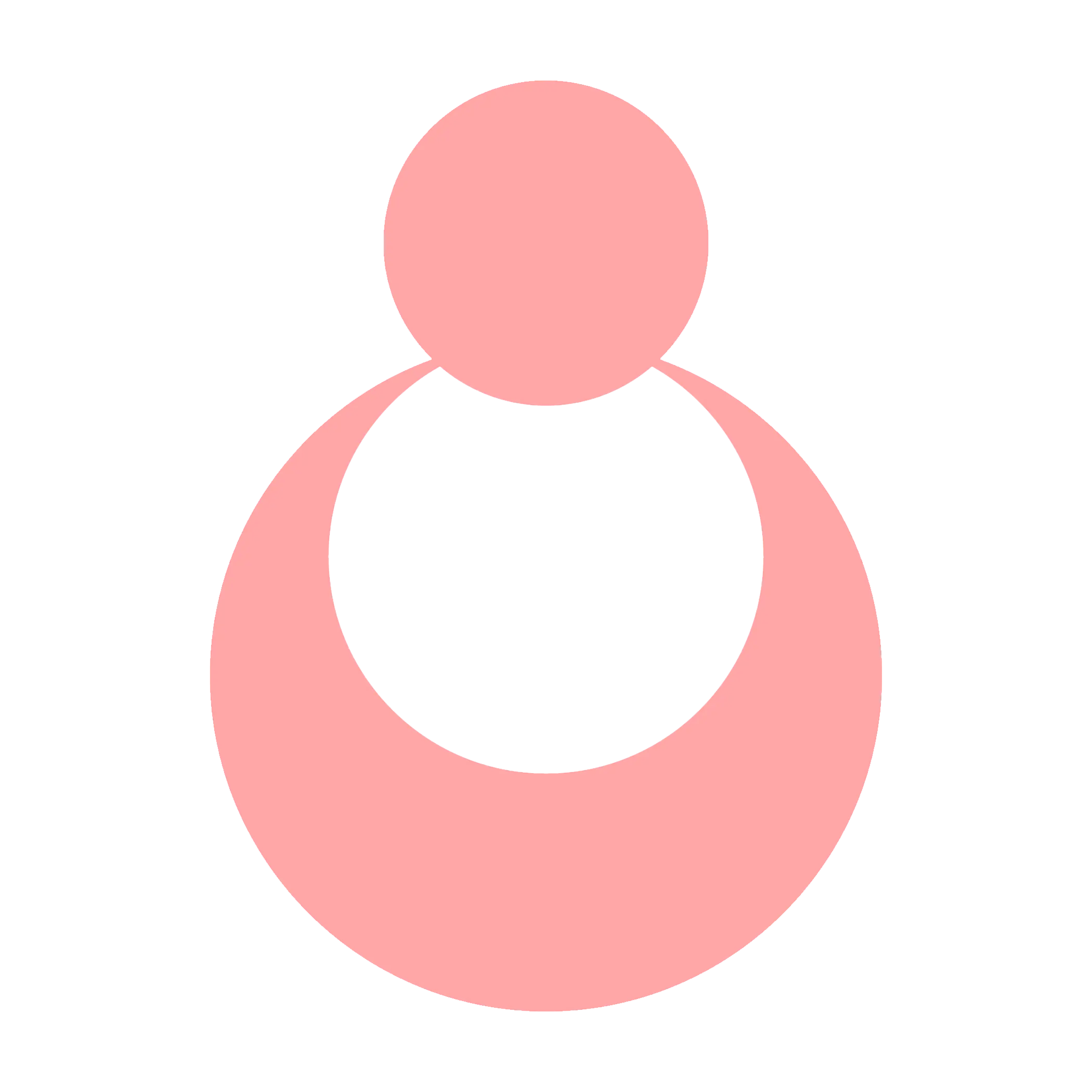 Omooma
May 30th 2023
Benefits of using a baby rocker
You can use it since birth if the design is suitable for the size and weight of a newborn.
It helps in soothing a crying baby.

You can easily move it from one room to another and you can even take it along when traveling.

It stimulates the baby's different senses.

A baby rocker always gives the mom a break from carrying the baby.
Safety tips when using a baby rocker
Always place the rocker on a flat, stable surface, preferably on the floor, to avoid falling accidents.

Pick a baby rocker suitable for your child's size and weight.

Always fasten the harness when placing your baby in a bouncer.

Never use the rocker instead of a car seat
Don't let your baby sleep in a rocking chair, babies should sleep in a designated crib.

Never leave your baby unattended in a rocker.

Avoid leaving the baby longer than half an hour in a bouncer.
Best baby rockers in Saudi Arabia and the GCC
This rocker topped the list of best baby bouncers in Good Housekeeping magazine, which is a major reference for anyone seeking high-quality products. This rocker produces gentle vibrations that can help soothe your baby. Little ones just love the hanging toys that stimulate their senses and encourage them to explore and touch. It comes at a very reasonable price which makes it convenient to get two, one to leave at home and one at your parents or in-laws for when you want to leave your baby.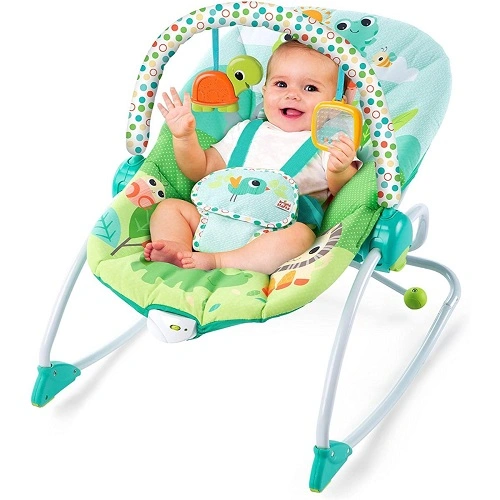 You can place your little one in this ergonomic bouncer from birth. It is safe and comfortable for the little fragile body of a newborn. You can gently rock your baby in this chair to soothe him or her. It is lightweight which makes it easy for you to carry from one room to another in your house.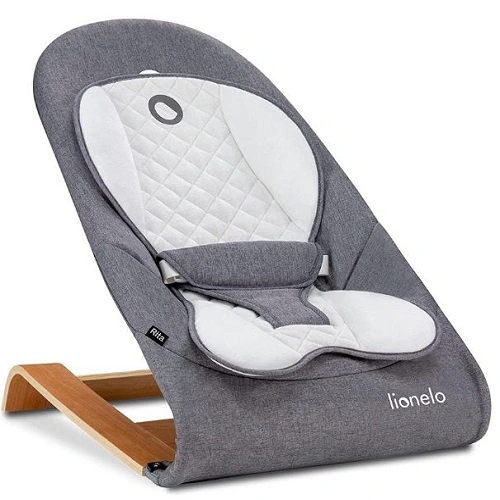 Moms adore this rocker as it gives them multiple products in one. This high-quality chair is not only safe and comfortable for your baby, but it can also easily convert into a baby crib where your baby can nap quietly during the day.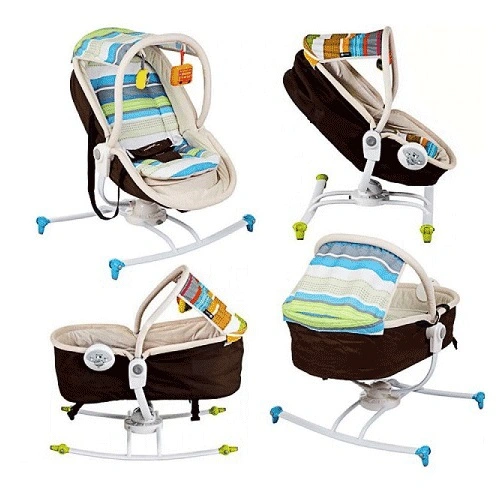 Shop the best baby rockers from Noon and get great deals with coupon code QPZ