After carrying your baby in your belly for 9 months, you will still carry him or her after they are born. Carrying your little one in a baby carrier is easier while at home, outside, and even when traveling. Learn from this article the benefits of using a carrier and the best baby carriers available in Saudi Arabia and the GCC.
Benefits of using a baby carrier
We are talking about your comfort and the comfort and well-being of your baby. Holding your baby is much easier in a carrier, as you will get more support that lessens the burden off your shoulders and back. Your baby will also be better supported and comfortable while in the carrier.
When the baby is in the carrier, he or she will be free to look around and explore the surroundings, this stimulates cognitive and sensory skills, and it makes communication and bonding between mom and baby easier.
Babies cry for many different reasons, and the fastest and easiest way to calm them is by carrying them. Carrying the baby in a baby carrier will calm your baby faster and with less stress.
How to choose a baby carrier?
Choose a carrier that provides you and your baby with good support.

Buy a baby carrier from a known international brand that specialized in making baby products.

Get a baby carrier that is easy to wash and clean.
Best baby carriers in Saudi Arabia and the GCC
Baby Sling Wrap Carrier by Wenhuaren
This sling wrap carrier is made from soft, breathable fabric that is strong and reliable at the same time. You can carry your baby in different positions in this practical and easy-to-use carrier.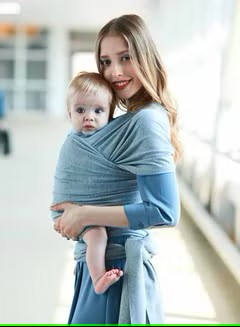 Infantino Flip Advanced 4-In-1 Convertible Baby Carrier
You can carry your baby in four different ways for more comfort and flexibility. This carrier has adjustable strong straps and comfortable supportive lining. You won't be bothered by your baby's weight while holding him or her in this comfortable carrier.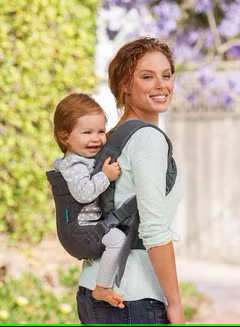 Soft And Dream Baby Carrier from Chicco
We can't talk about baby carriers or any baby product without mentioning Chicco, one of the most trusted baby brands in Saudi Arabia and the GCC. This baby carrier is comfortable and adjustable, your baby can even sleep in it without causing any extra pressure on you.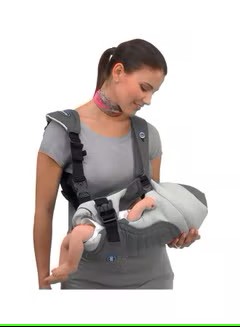 Babybjorn is the pioneer in manufacturing baby carriers around the world. The Babybjorn carriers have modern, comfortable designs that moms and babies adore. This easy-to-clean carrier is your faithful companion in your outings and travels.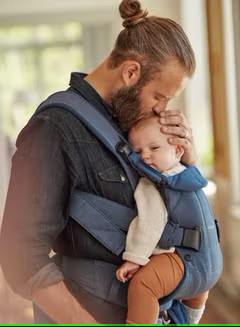 This Wrap Ring Sling carrier is the favorite carrier of new moms and moms of newborns. It simulates the way the baby is held in the mother's arms. You can carry your baby in different positions, to make your outings and traveling with your baby easier and stress-free.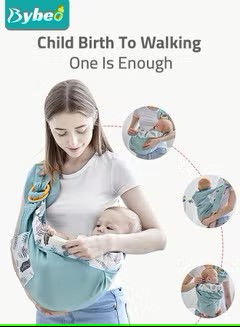 Shop the best baby carriers from Noon and get great deals with coupon code QPZ
Check out the Best strollers in Saudi Arabia and the GCC